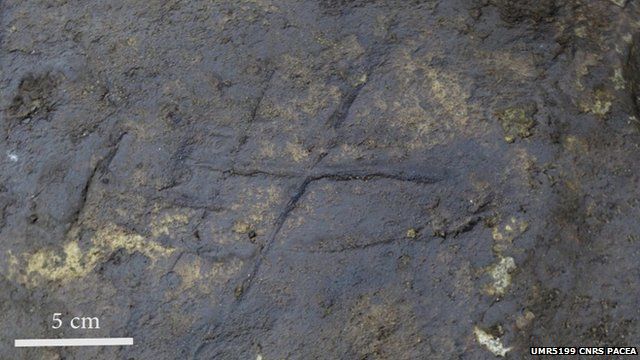 Video
'Compelling evidence' for Neanderthal art found in cave
A grooved pattern found in a cave may be the most compelling evidence yet for Neanderthal art.
The engraving, which bears a passing resemblance to the grid for a game of noughts and crosses, was uncovered at the back of a cave in Gibraltar.
Mounting evidence suggests we may have underestimated Neanderthal mental abilities.
But art, a high expression of abstract thought, was previously considered to be the exclusive preserve of our own species.
Go to next video: New dates rewrite Neanderthal story