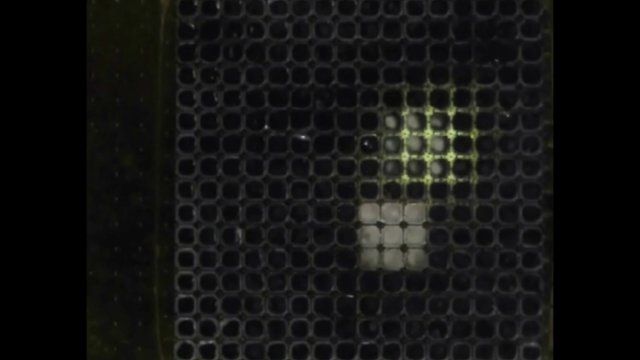 Video
Bio-inspired camouflage design
Inspired by the rapid camouflage systems of octopuses and cuttlefish, engineers in the US have produced a flexible material that changes colour depending on its environment.
The new design features a grid of 1mm cells, which contain a temperature-sensitive dye and can switch colours within one or two seconds.
So far it only responds in black-and-white, but the researchers hope that the principles of their design will have commercial and military applications.
In this video, you can see the cells rapidly changing colour as a light-coloured square is moved around behind the material.
Video courtesy of PNAS and Prof John A Rogers, University of Illinois
Go to next video: How to grow your own clothes