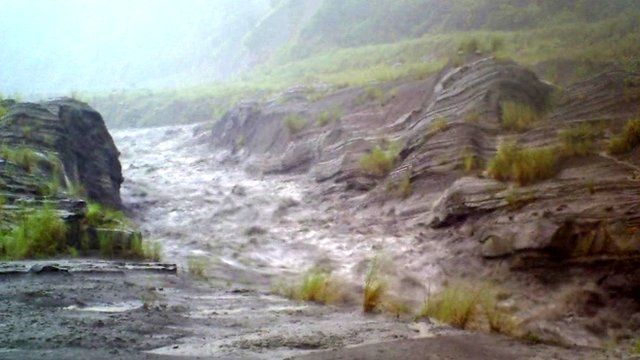 Video
Floods will 'wipe canyon off map'
A river gorge in Taiwan is set to disappear within 50 years, geologists have calculated.
Cut by the Daan River in just four years from 2004-2008, the gorge twists through soft rocks that were raised by a major 1999 earthquake.
It has already shrunk by 90m (295ft) and researchers say a newly identified mechanism, called downstream sweep erosion, is responsible.
The findings, published in Nature Geoscience, include time-lapse videos of the area, which captured some of the violent floods that are accelerating the erosion.
Footage courtesy of Dr Kristen Cook, GFZ (German Research Centre for Geosciences)
Go to next video: Aerial footage of Thames floods