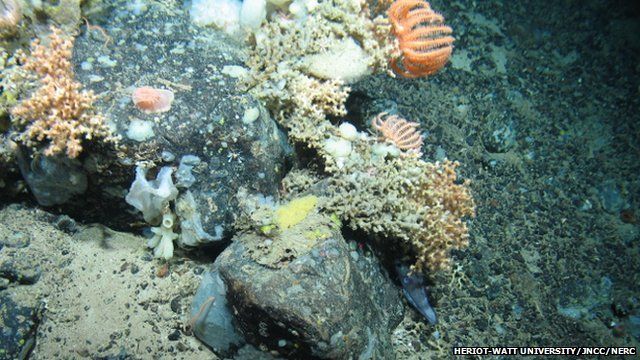 Video
Filming UK's submarine mountains
For the first time scientists have sent a remotely operated vehicle to film one of the UK's three undersea mountains, known as seamounts.
The seamount, off the west coast of Scotland is higher than Ben Nevis, but its peak is 1,000m beneath the surface of the sea.
Professor J Murray Roberts, from the Heriot-Watt University in Edinburgh, led the study that documented more than 100 species on the slopes of the seamount.
Here he shares his footage exclusively with the BBC and explains why this might have been the last glimpse of some of these species.
Footage courtesy of Heriot-Watt University/JNCC/NERC
Produced by Victoria Gill
Go to next video: Time-lapse shows coral's secret life