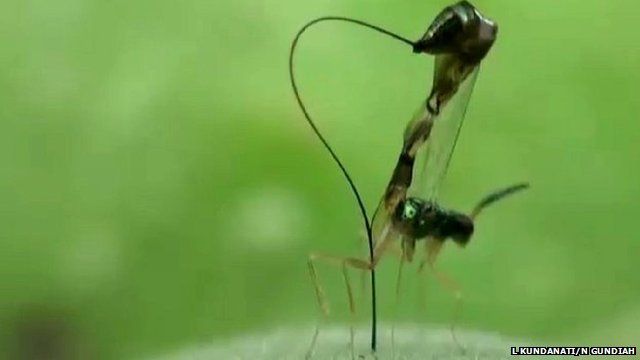 Video
Footage shows wasp's zinc fruit drill in action
Footage captured by scientists has revealed the power of a parasitic wasp, which has evolved a zinc-tipped drill to bore into fruit.
The wasp penetrates the fruit in order to lay their eggs inside.
A team from the Indian Institute of Science in Bangalore found that the wasp's fruit-drilling and egg-laying tool - which is thinner than a human hair - has teeth enriched with zinc.
Here, lead researcher Dr Namrata Gundiah describes how the wasp uses its metal-enriched appendage.
Footage courtesy of Lakshminath Kundanati and Namrata Gundiah
Go to next video: Birds' V formation finally explained