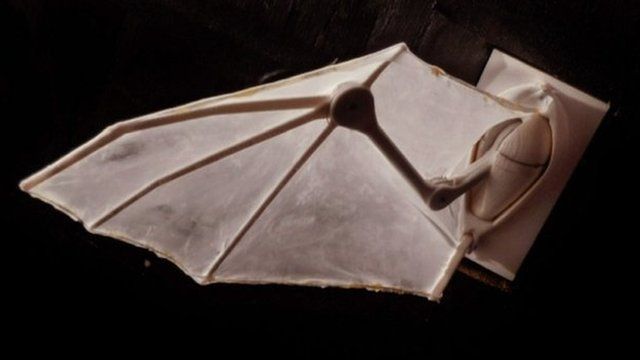 Video
Robo bat-wing reveals flight secrets
Researchers at Brown University in Rhode Island, US, have developed a robotic bat wing to reveal the aerial secrets of these flying mammals.
Findings from the experiment with this robotic wing are being published in a special issue of the journal Bioinspiration and Biomimetics.
The same issue features developments from more than a dozen teams who are combining biology and engineering to develop the next generation of flying robots, or drones.
Prof Kenny Breuer from Brown University explains what this eerily realistic robotic wing has revealed about flying mammals' remarkable wings.
Go to next video: World's smallest flying robot built