Media player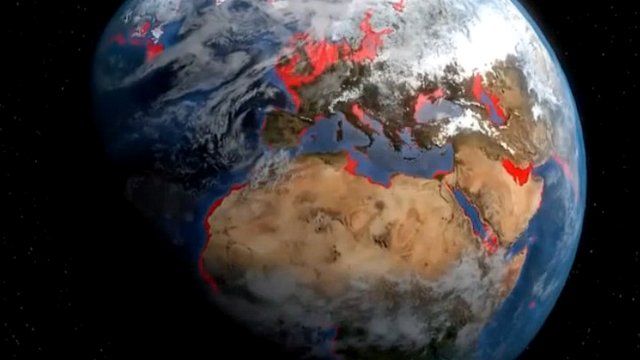 Media playback is unsupported on your device
Video
How North Sea 'Atlantis' flooded
A prehistoric "Atlantis" in the North Sea may have been abandoned after being hit by a 5m tsunami 8,200 years ago.
The wave was generated by a catastrophic subsea landslide off the coast of Norway.
Analysis suggests the tsunami over-ran Doggerland, a low-lying landmass that has since vanished beneath the waves.
This animation reveals how this lost European landscape disappeared beneath the waves over the course of thousands of years.