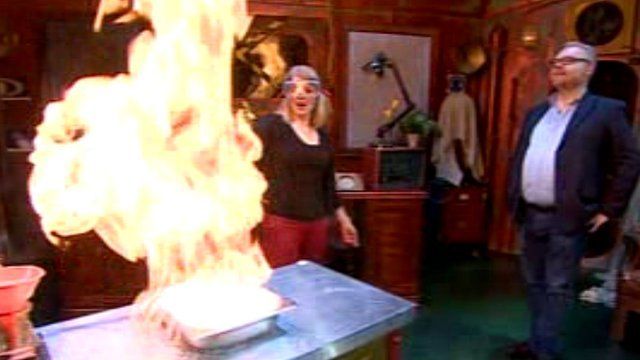 Video
How to make a soap bubble fireball
A theatre production has opened at the Science Museum, which aims to teach its audience science "without them realising it".
The Energy Show tells the story of two students who have to devise experiments that demonstrate the nine forms of energy.
The show involves so much "blowing things up on stage" that no one is allowed to sit in the front row of the auditorium.
Here, Martin Lamb, the director and co-writer of the Energy Show demonstrates one of the show's experiments - making a fireball from soap bubbles - to BBC science reporter Victoria Gill.
This experiment took place inside the Science Museum, and it is not recommended that you try this at home.
Go to next video: 'Mother machine' on show at fair