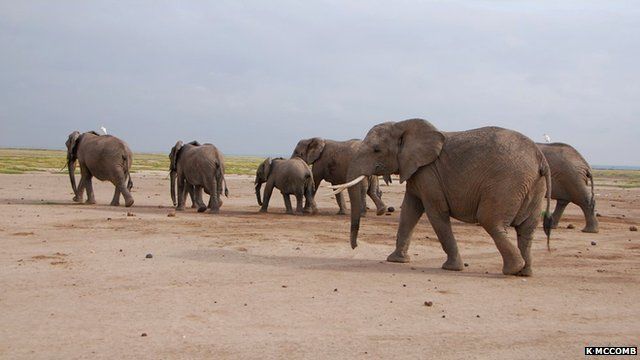 Video
How elephants react to human voices
Elephants are able to differentiate between ethnicities and genders, and can tell an adult from a child - all from the sound of a human voice.
This is according to a study in which researchers played voice recordings to wild African elephants.
The animals showed more fear when they heard the voices of adult Masai men.
Livestock-herding Masai people do come into conflict with elephants, and this suggests that animals have adapted to specifically listen for and avoid them.
Here, lead researcher Karen McComb, from the University of Sussex, explains the behaviour of a herd of African elephants in response to the sound of a Masai man's voice.
Go to next video: Elephants orphaned by wildlife poaching