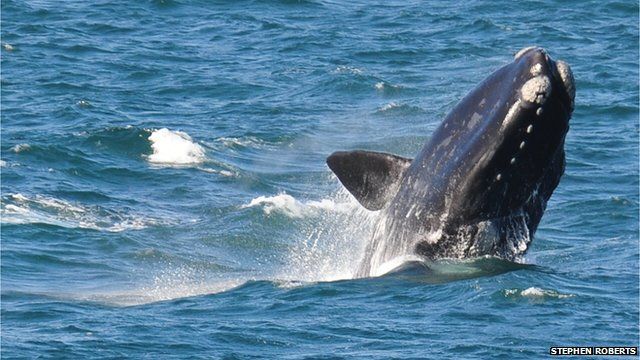 Video
Satellite makes right whale count
Scientists have demonstrated a new method for counting whales from space, using a very high-resolution satellite and image-processing software to automatically detect the great mammals at or near the ocean surface.
A test count conducted on southern right whales in the Golfo Nuevo on the Peninsula Valdes, Argentina, found about 90% of the creatures pinpointed in a manual search of the imagery.
Prof Vicky Rowntree is the director of the Ocean Alliance's Southern Right Whale Program, and studies the Golfo Nuevo animals. She spoke about them to Lucie Green on Inside Science on BBC Radio 4.
Go to next video: Beach find could be whale ambergris