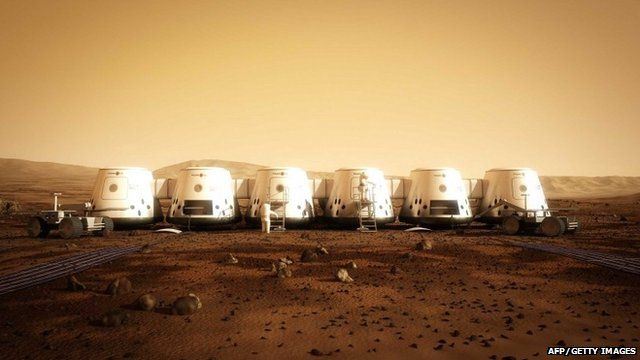 Video
'I really want to live on Mars' - Ryan MacDonald
Three Britons have made the shortlist of just over 1,000 who want to take part in the Dutch project Mars One.
It hopes to send 24 people from around the world to settle on the red planet.
Each space settler will go through a seven-year training course (commencing in 2018) which will help them adapt to the psychological and social aspects of living in a small society.
Ryan MacDonald is one of those who could be jetting off on the one-way mission to Mars, he told BBC Breakfast: "I really want to live on Mars - I can't think of anything more exciting than that."
Go to next video: Art of Mars: Images from red planet