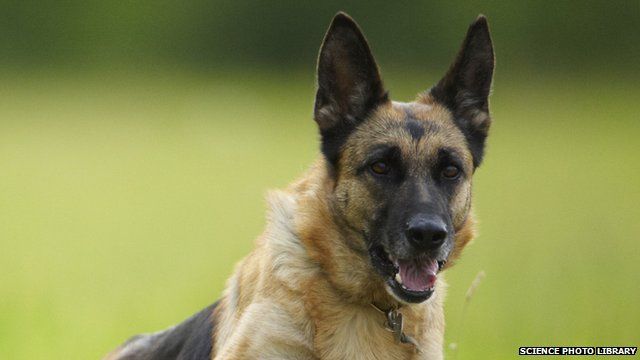 Video
Scandinavian scientists develop dog 'translator'
A group of inventors in Sweden and Finland claims to be close to developing a dog-to-English translator.
The Nordic Society for Invention and Discovery says its prototype, 'No More Woof,' will analyse animal thought processes and turn them into human language.
The translation devices, planned for release in April 2014, claim to interpret patterns including "I'm tired', 'I'm excited' and "who are you?".
Dog behaviour expert Nikki Brown welcomed the invention, telling BBC Radio 5 live's Drive: "Anything that can help people understand that they need to learn the language of their animal is really good."
Go to next video: Star slimming dog drops two stone