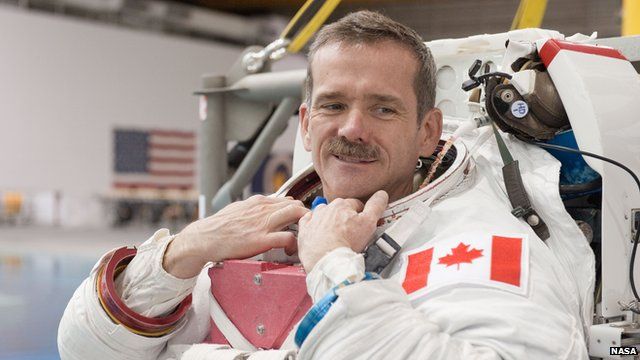 Video
Chris Hadfield: 'You see the world as one place'
The former commander of the International Space Station, Chris Hadfield, has said that being in space changed his perception about the world.
The retired Canadian astronaut became something of a global superstar after posting videos of himself singing and tweeting about life in space.
Commander Hadfield told BBC Radio 5 live's Victoria Derbyshire "You start to see the world differently."
"You lose your sense of 'them' when you're going around the world 16 times a day for half a year... you see the world as one place and realise we're all kind of in this together."
The interview can be heard in full on BBC iPlayer Radio or can be downloaded as a podcast from the BBC Radio 5 live website.
Go to next video: Hadfield 'hit Earth like a car crash'