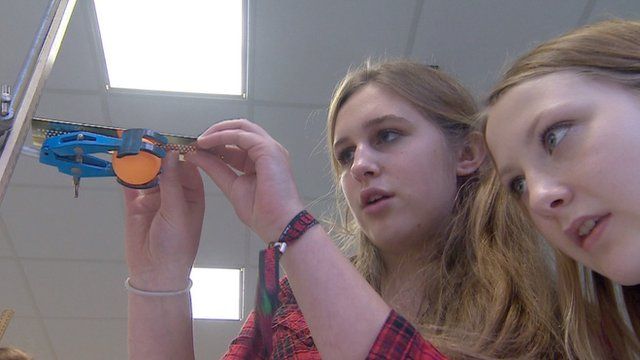 Video
How to encourage girls into 'boy-biased' A-levels
Almost half (49%) of state-funded mixed schools in England are "reinforcing gender stereotypes" in terms of the subjects students study at A-level, according to a report published on Monday by the Institute of Physics (IoP).
The report revealed that in many mixed state schools, the proportion of girls taking physics is even lower than the national average, which is already very skewed at just one girl to every four boys.
It also uncovered that same pattern of increasing gender bias across six subjects. So while physics, maths and economics are becoming more skewed towards boys, English, psychology and biology are being dominated by girls.
But at Cheney School in Oxford, they have successfully bucked this trend. Here, physics teacher Claire Hamnett talks about how to inspire girls to take very boy-biased subjects.
Go to next video: Why are there so few female scientists?