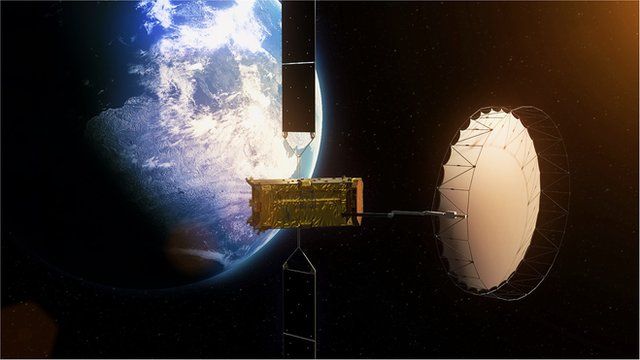 Video
Plan to boost UK space exports
If the UK space sector is to build on the progress of recent years, it needs a defined and properly funded national space programme, a report says.
It is one of the key messages to come out of a review of an industry that has been growing by an average of more than 7% a year, even through the recession.
The Space Innovation & Growth Strategy 2014-2030 report is a reboot of a study conducted three years ago. Andy Green, the co-chair of the UK Space Leadership Council, says a lot of progress has been made since the earlier study to boost the competitiveness of the sector.
Go to next video: First Scots-built satellite to take-off