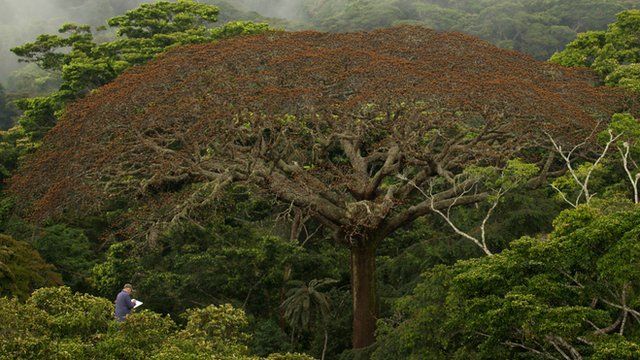 Video
How to bring trees to life on film
In his latest film, Luc Jacquet, the director of Oscar-winning documentary March of the Penguins has taken on the challenge of bringing a forest to life on film.
His latest documentary, Once Upon a Forest, which is released in Europe on 13 November, is based on an original idea by the French botanist Francis Halle.
Prof Halle explained that he had been "looking for a filmmaker for 25 years" in order to tell the story of how a primary forest is born. He added that he wanted to tell this story before the last primary forests on Earth disappear.
BBC News met with Prof Halle and Mr Jacquet at the Blue Ocean Film Festival in Monaco and asked them how a botanist's passion became a feature film.
Footage from the film courtesy of Bonne Pioche Cinema/ Wild-Touch/ Philippe Bourseiller/ Luc Jacquet/ Sarah Del Ben
Video journalist: Victoria Gill
Go to next video: Polar bear 'hunts' film-maker