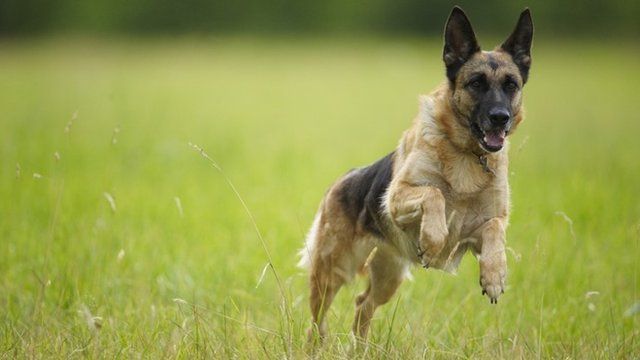 Video
'Dogs can read each others' tails'
Scientists have shed more light on how the movements of a dog's tail are linked to its mood, in a study published in the journal Current Biology.
Earlier research had revealed that happy dogs wag their tails more to the right (from the dog's point of view), while nervous dogs have a left-dominated swish.
But now scientists say that fellow canines can spot and respond to these subtle tail differences.
Dr John Bradshaw of Bristol University, an expert in anthrozoology, told the BBC's Sarah Montague: "We now know that dogs are reading each others' body language".
"I'm sure dogs teach each other things," added novelist and dog lover Jilly Cooper, as she reflected on the way her dogs copied each other in "racing around the lawn".
First broadcast on BBC Radio 4's Today programme on Friday 1 November 2013.
Go to next video: Lifeboat team rescues cliff fall Labrador