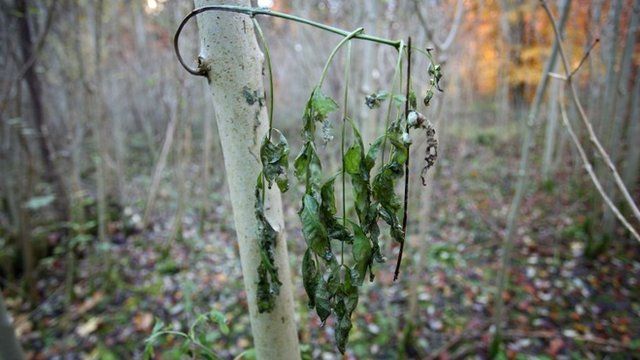 Video
Ash dieback scenes one year on
It is a year to the day since the news that ash dieback had been found in Britain's native woodland was officially confirmed.
The announcement sparked a deal of hand wringing and some dire predictions - it would be Armageddon in the countryside, as the disease that had decimated European forests let rip in this green and pleasant land.
It was even claimed that a third of Britain's trees might be lost in little more than a generation. The Today programme's science correspondent Tom Feilden investigates what actually happened, and what, if anything, we do about it.
"It looks like someone's taken a flamethrower to them," said Dr Anne Edwards, a molecular biologist, looking at a diseased ash tree.
First broadcast on BBC Radio 4's Today programme on Friday 25 October 2013.