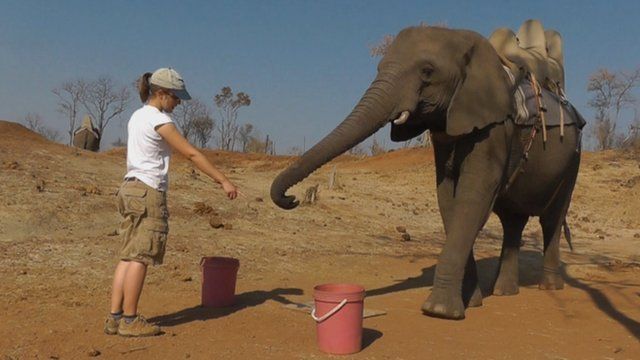 Video
Elephants 'understand human pointing'
African elephants instinctively understand follow a human's pointing gesture, research suggests.
Scientists from the University of St Andrews studied rescued elephants in a sanctuary in Zimbabwe.
The animals had received no prior training, but when a scientist pointed to a bucket that contained a small food reward, the elephant would follow the gesture and choose the correct container.
In this brief clip of two of these bucket choice trials, Professor Richard Byrne describes how the elephants got the point from the first test.
Footage courtesy of Ann Smet and Richard Byrne, University of St Andrews
Go to next video: Bad choices make apes 'throw tantrums'