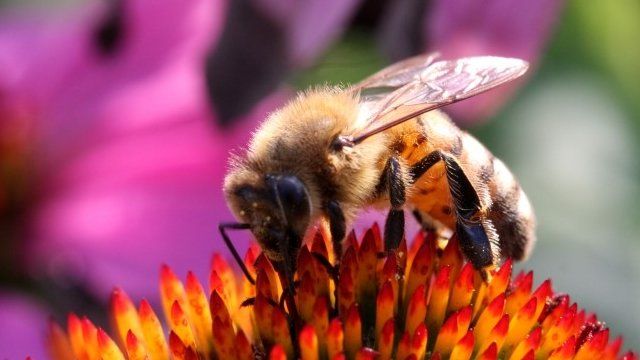 Video
Bee colony failure 'from pesticide stress'
New research has cast light on how pesticides can cause physiological stress in bees.
Research by the Royal Holloway University of London suggests that pesticide levels may be affecting the bee population indirectly.
Small reductions in performance at the individual level - for example changing the foraging behaviour - multiplied across many bees in the colony can have a large impact at the group level, the study found.
Dr Nigel Raine told the Today programme's John Humphrys that "the pesticides affect the normal behaviour of the individual bees.
"And that has a knock-on effect ultimately on the colony function," he added.
"What we are seeing is colony failure, which hasn't been shown in pesticide stress before."
First broadcast on BBC Radio 4's Today programme on Monday 7 October 2013.
Go to next video: UK bee 'back from extinction'