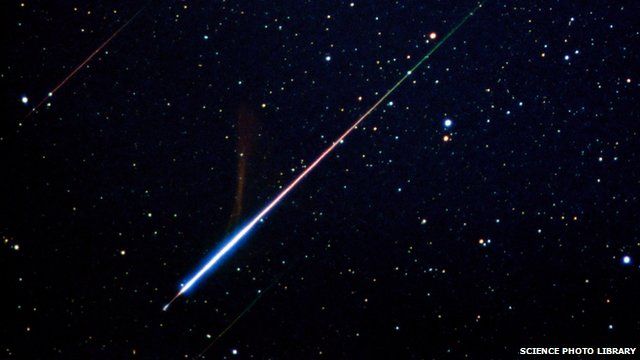 Video
Life on Earth 'came from space' say scientists
Scientists at the University of Sheffield believe they have found evidence that life on Earth originated in space.
The research suggests that Earth is constantly bombarded by microbes from outer space, which arrive on comets and meteors.
Therefore life on Earth began when the planet became habitable enough for the microbes to survive and evolve.
Dr. Milton Wainwright, who is leading the study, told BBC Radio 5 live's Up All Night: "We believe that life did not form from chemistry here on earth, it came from space... which has major implications for Darwin's theory."
Go to next video: Fossils reveal 'missing links' after dinosaurs