Media player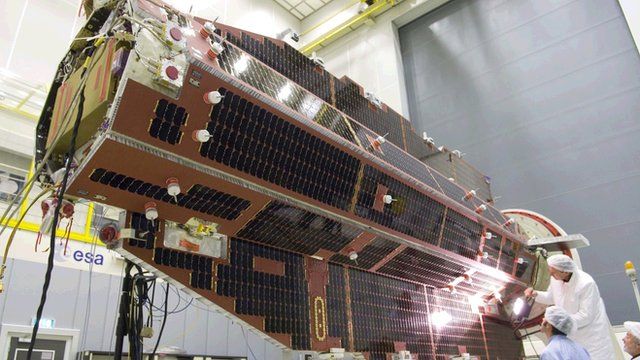 Media playback is unsupported on your device
Video
Gravity mission to fall to Earth
The European Space Agency (Esa) is preparing for the fiery fall to Earth of its Goce gravity-mapping satellite.
The sleek spacecraft is flying just 224km above the planet, but its special electric engine that maintains this altitude is about to run out of fuel.
When it does, the one-tonne Goce will plunge rapidly through the atmosphere, burning up as it descends.
Esa mission manager Dr Rune Floberghagen told our correspondent Jonathan Amos that Goce was built using some materials that will survive the destructive re-entry.
Go to next video: Goce satellite to fall to Earth