Media player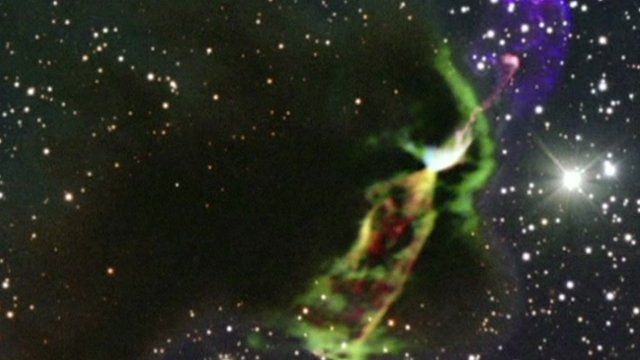 Media playback is unsupported on your device
Video
Violence of star's birth revealed
The violent process of a star's birth have been captured in high definition by the Alma (Atacama Large Millimetre/submillimetre Array) telescope in Chile.
The image, of a patch of sky in the constellation Vela, shows material streaming away from the new star and glowing as it collides with the surrounding gas.
The star, thought to be some 1,400 light-years from Earth, was one of the first objects to be studied using Alma, while parts of the array were still being built.