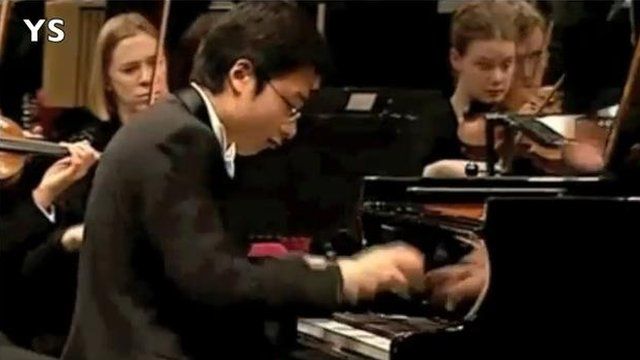 Video
Classical music judged by sight
Winning a classical music competition is not just down to the performer's musical prowess, a new study suggests.
The way an artist looks as they play could be even more important when it comes to evaluating a recital.
The research, published in the PNAS journal, found that people shown silent video of piano competitions could pick out the winners more often than those who could also hear the music.
This goes against the view that sound is the most important factor when it comes to judging music.
Can you judge who the competition winner was from the first three silent clips alone?
Go to next video: Virtuoso who plays piano and iPad