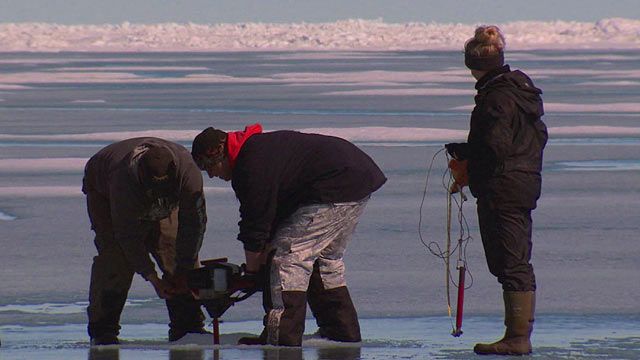 Video
Alaska's disappearing ice
Scientists are constantly monitoring the thickness and extent of the Arctic's ice cover. Their results show the ice is getting thinner and younger. Ice that lasts for more than three or four years is now a rarity.
HARDtalk's Stephen Sackur took a ride on the Arctic ice and spoke to Ignatius Rigor, Professor of Oceanography at the University of Washington, who predicts the rate of climate change could increase.
Watch more clips at HARDtalk's website
The Alaskan village set to disappear underwater in a decade
You can watch HARDtalk on the Road in Alaska on BBC World News on Wednesday 31 July at 03:30, 08:30,14:30 and 20:30 GMT and on the BBC News Channel at 04:30 BST on Wednesday and then 00:30 BST on Thursday 1 August.
Go to next video: Vow to 'beat corruption' in Albania