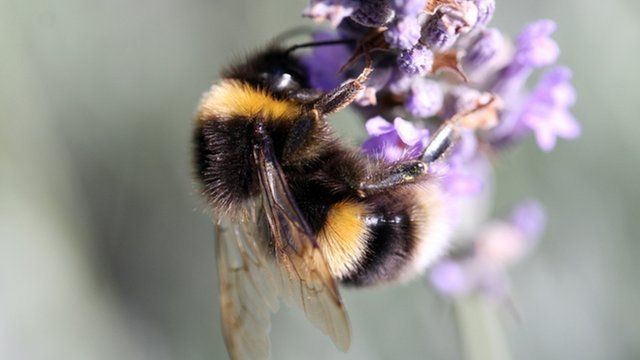 Video
Imported bumblebees carry parasites
Bumblebees imported from Europe carry pathogens that pose a threat to native honeybees and bumblebees, according to scientists.
Between 40,000 and 50,000 bumblebee colonies are imported into England each year to assist with crop pollination.
For a study in the Journal of Applied Ecology, scientists bought 48 colonies - hives containing up to 100 bees each - from three producers in Europe.
They found 77% had parasites that could infect native bees.
In this clip, lead researcher Professor William Hughes from the University of Sussex told BBC science reporter Victoria Gill how these imported parasites could be damaging Britain's bees.
Go to next video: Will pesticide ban stop decline of bees?