Media player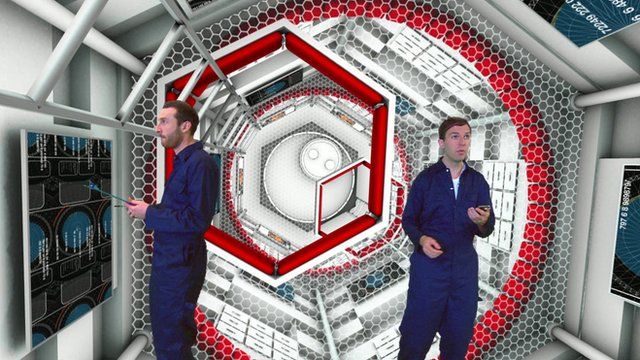 Media playback is unsupported on your device
Video
How to put a human on Mars: The journey
Dr Martin Archer and Simon Foster of Imperial College London step aboard a virtual spacecraft.
They show how the craft, part of an Imperial concept design for a human mission to Mars, rotates to generate artificial gravity - and they talk about how a crew would spend the nine-month journey to the Red Planet.
Cameras: Matt Donald. 3D Artist: Jonathan Barrett. Lighting Director: Bob Tully. Studio Director: Barton Macfarlane. Virtual Reality Creative Director: Jonathan Spencer. Editor: Neil Bowdler.