Media player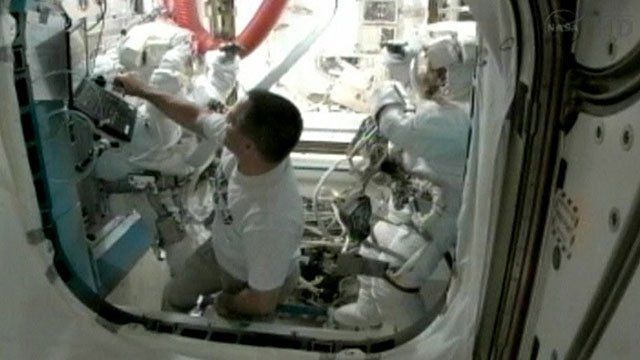 Media playback is unsupported on your device
Video
ISS crew 'Vogue' before spacewalk
Astronauts preparing for a six-and-a-half hour space walk to perform maintenance on the International Space Station warmed up for the task by dancing to Madonna's Vogue.
The mission saw station commander Sunita Williams and flight engineer Akihiko Hoshide attempt to bypass a coolant leak.
Engineers think the leak could have been caused by a piece of space debris no wider than a human hair punching a hole in one of the station's radiators.
The astronauts reconfigured ammonia coolant pipes and hooked up a spare radiator - but it will be weeks before it is known if the problem has been solved.