Media player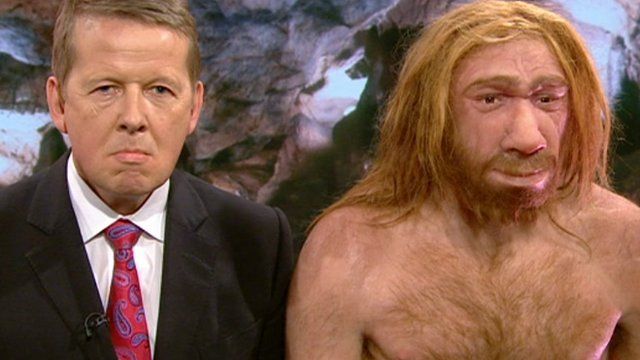 Media playback is unsupported on your device
Video
Experts make model of Neanderthal man for Prehistoric Autopsy
A team of anthropologists, ­archaeologists and special effects experts have created a model of a Neanderthal man by combining the fragmented remains of ancient bones with the latest scientific research.
The results were shown on the BBC Two programme Prehistoric Autopsy.
BBC Breakfast spoke to Dr George McGavin who worked on the show.
Meanwhile Breakfast presenter Bill Turnbull did an impression of a Neanderthal to much laughter.