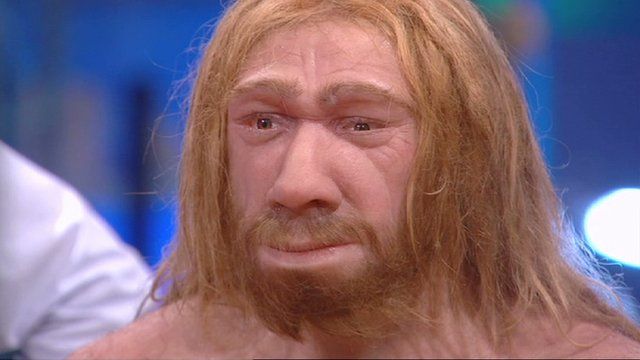 Video
Creating a lifelike Neanderthal
A team of international experts has been rebuilding our most iconic ancient ancestors from the bones up, for the BBC Two series Prehistoric Autopsy.
They start with our closest prehistoric relative - a Neanderthal from 70,000 years ago. A team of model makers spent months painstakingly reconstructing the skeleton, muscles, skin and hair - using a skeleton that was discovered in France over a century ago as their starting point.
Prehistoric Autopsy is on BBC Two at 21:00 on Mon 22, Tue 23 and Wed 24 October. See all three programmes including episode 1 on Neanderthals via iPlayer (UK only) or see more clips at the above link.