Media player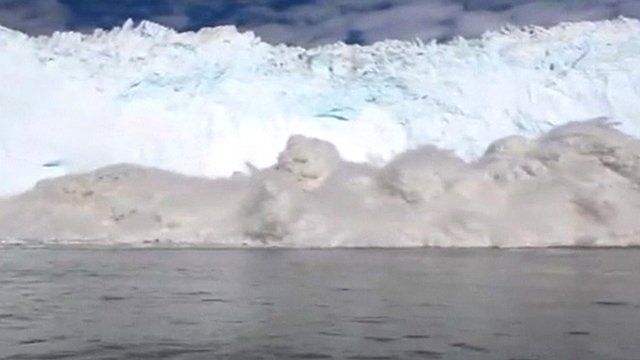 Media playback is unsupported on your device
Video
Iceberg 'tsunami' off Greenland
A large piece of an iceberg has broken free, creating a large wave threatening to engulf a boat off the coast of Greenland.
The incident happened at the Ilulissat Icefjord, a popular tourist destination and Unesco World Heritage Site.
The video was captured by Jens Møller, the nephew of the captain, who was ferrying an Australian tourist around the area.