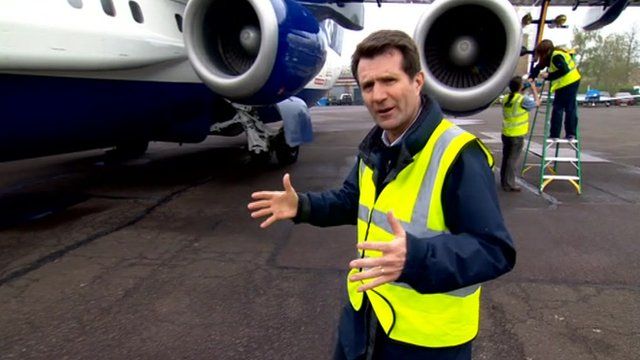 Video
Flight takes scientists into the heart of a storm
Scientists have flown into the heart of a turbulent weather system in a bid to uncover the causes of heavy rainfall.
A research flight off Southwest England gathered vital details about temperatures and water movements inside a band of cloud.
The flight criss-crossed a massive warm front edging across the English Channel towards the coast of Cornwall.
The BBC's David Shukman joined the scientists aboard the flight, which took off from Cranfield airport near Milton Keynes, headed over Wales and the Irish Sea and then south over the western approaches to the Channel.
Go to next video: Missouri tornado caught on camera