Media player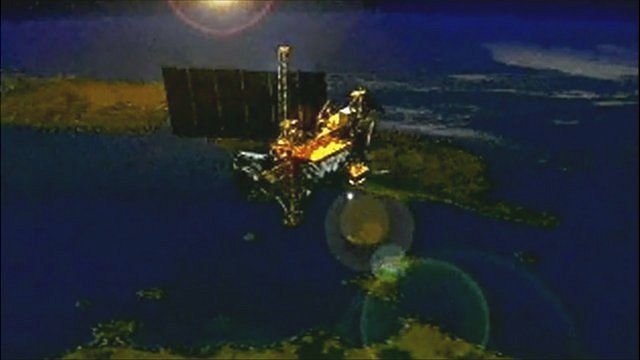 Media playback is unsupported on your device
Video
Nasa satellite UARS nearing Earth 'could land anywhere'
A five tonne, 20-year-old satellite has fallen out of orbit and is expected to crash somewhere on Earth on or around 24 September, according to Nasa.
Nasa says the risk to life from the UARS - Upper Atmosphere Research Satellite - is just 1 in 3,200.
Hurtling at 5m (8km) per second, it could land anywhere between 57 degrees north and 57 degrees south of the equator - most of the populated world.
However, most of the satellite will break or burn up before reaching Earth.
Marcus George reports.