Media player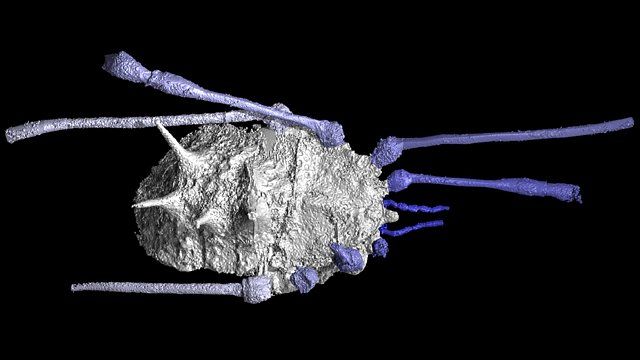 Media playback is unsupported on your device
Video
Study draws 'virtual harvestmen'
Scientists have used CT scans to make 3D models of fossil harvestmen, revealing just how little these spindly invertebrates have changed in 300 million years.
The X-ray technique allows the researchers to virtually extract the organism from its encapsulating rock and then study key anatomical features on a computer screen.
This creature, Ameticos scolos, displays two spine-like structures on its 9mm-long body - something that might have deterred any predator trying to swallow it.
Go to next video: CT scan for colossal sea monster