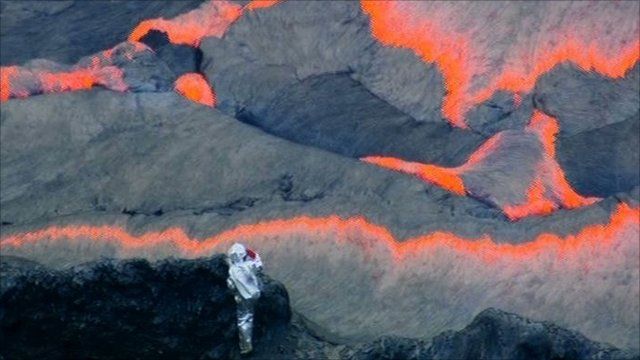 Video
Scientist gets too close to boiling lava from volcano
A scientist tries to get a lava sample from Mount Nyiragongo in Africa's Great Rift Valley, but gets too close to the boiling lake.
Dr Dario Tedesco, from the University of Naples, one of the world's leading authorities on the volcano, tries to alert the scientist whose life is at risk.
Mount Nyiragongo is one of the most active volcanoes in the world.
Scientists want to take lava samples from volcanoes because it can give vital clues about what is happening deep inside the planet.
Find out more about volcanoes in Richard Hammond's Journey To... The Centre of the Planet on Tuesday 19 July, 2100 BST on BBC One.