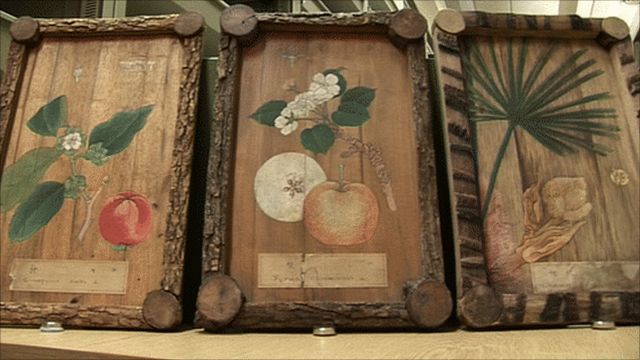 Video
Five museum pieces displayed for the first time
First Time Out is an exhibition of five previously unseen exhibits, from five of the UK's leading cultural and scientific institutions.
Over the next six months the objects will rotate around the Science Museum, the Royal Botanic Gardens, Kew, the Natural History Museum, Wellcome Collection and the Horniman Museum.
When each object moves to a different location, the new host venue will display it with a new label written by its curatorial staff - exploring some of the different stories about each item.
Here, curators from each of the participating museums explain the exhibit they have submitted to the exhibition.
Go to next video: Time capsule mansion unlocked