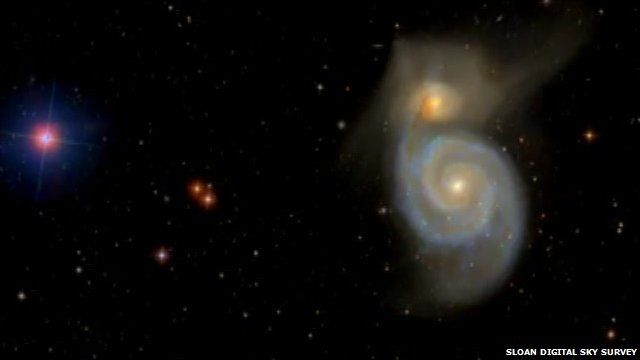 Video
'Map of the universe' revealed
Astronomers have released the largest ever colour image of the whole sky, stitched together from seven million images each made of 125 million pixels.
Data from the Sloan Digital Sky Survey has already helped identify and describe nearly half a billion stars and galaxies.
The release of the image - so big it would require around 500,000 HD televisions to be displayed fully - will enable professional and amateur astronomers alike to study the sky from their own computers.
The Greenwich Royal Observatory's Marek Kukula explained the significance of the image and the "incredible" level of detail it contains.
He said: "Scientists have been studying this data for the last 10 years and they're still finding new stuff".