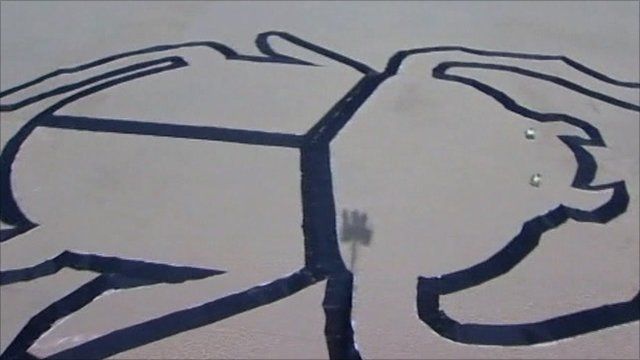 Video
Scarab sculpture to warn of climate woe
More than 200 students and activists have created an image of a scarab in the Egyptian desert, to send a message to world leaders ahead of next week's UN climate summit.
Similar projects have been taken place or are planned in 12 places around the world, in what organisers say is the first ever global climate art project.
The initiative is named Project 350, as 350 parts per million is the figure that scientists say is the safe upper limit for carbon dioxide in the atmosphere.
Sarah Rafaat, a graphic designer and activist who organised the event said it was "mportant that Egypt joined this global call" to tackle climate change.
Go to next video: Wind 'the new oil' for Texas