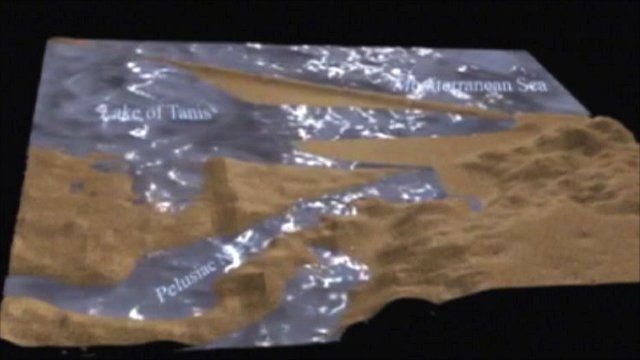 Video
Winds may explain parting of Red Sea
Scientists have used computer simulations to show how the movement of wind could have parted the waters of the Red Sea, as described in the Bible.
The simulations show that a strong east wind, blowing overnight, could have pushed water back at a bend where an ancient river merged with a coastal lagoon.
A land bridge would have enabled people to walk across exposed mud flats. In the Biblical account, a split in the waters of the Red Sea allowed the Israelites to flee to the other side, escaping the Pharaoh's army.
The computer modelling study was carried out by researchers at the National Center for Atmospheric Research and the University of Colorado.