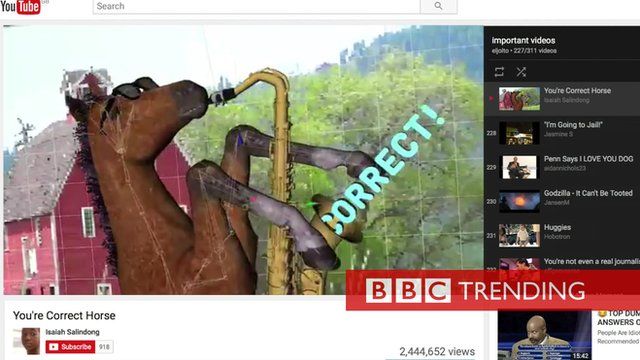 Video
Who chooses YouTube's "important videos"?
The ironically named "important videos" playlist has achieved cult status on YouTube.
Clips on the list are short, sometimes goofy and often funny. Collectively they've amassed more than 120 million views, and people are challenging each other to finish the entire list.
It's got to the point where being selected for "important videos" all but ensures that a clip goes viral.
And yet, the creator of the list has remained shrouded in mystery - until now.
Video Journalist: Alex Dackevych
You can follow BBC Trending on Twitter @BBCtrending, and find us on Facebook. All our stories are at bbc.com/trending.
Go to next video: Call to ban 'burgle Chinese homes' rap