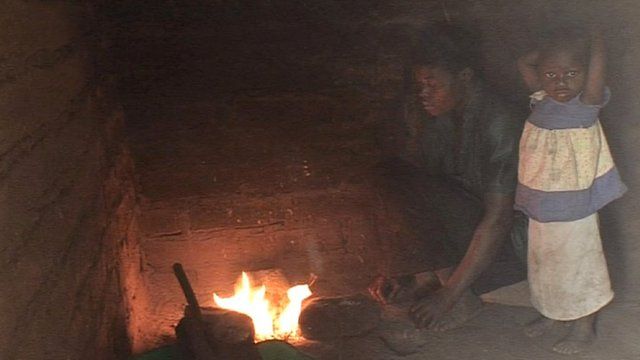 Video
Reluctantly casting doubt on 'life-saving' stoves
A huge clinical trial in Malawi was expected to show that children are healthier if they live in a home where food is cooked on a smoke-free stove rather than an open fire. But the trial, whose results are published in the Lancet, found no difference in rates of childhood pneumonia.
The disease, a major cause of death in young children in the developing world, can be triggered by continued exposure to breathable particles from smoky fires, which clog and irritate children's developing lungs.
BBC News science reporter Victoria Gill has been following this study since it began. Here, its lead researcher Dr Kevin Mortimer explains the significance of the findings, and his own disappointment that a "stove intervention" did not have an impact on young children's health and survival in the poorest parts of one of the world's poorest countries.
Video by Victoria Gill
Go to next video: Malawi's life-saving stoves