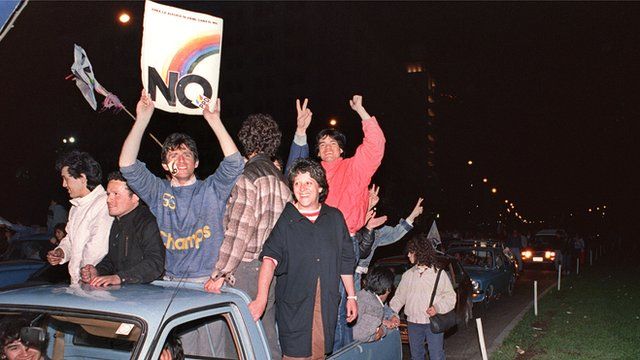 Video
How the Chilean people brought down Pinochet
General Pinochet's 15-year military rule of Chile was characterised by repression, torture and disappearances.
But on 5 October 1988, in an unprecedented referendum, a majority of Chileans voted for a change in government.
In the weeks before the vote, Pinochet was so confident of electoral success that he allowed the opposition 15 minutes of airtime each day to make its case.
Eugenio Garcia was in charge of the opposition's crucial TV campaign. He spoke to Witness about his role in ending Pinochet's rule.
Witness: The stories of our times told by the people who were there.
Go to next video: The BBC journalist assassinated with a poison-tipped umbrella