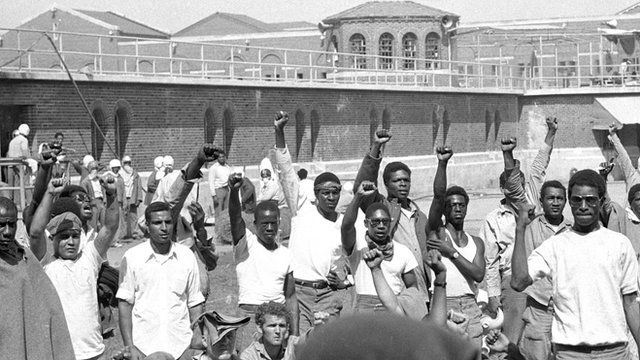 Video
Attica: The US prison rebellion that ended in carnage
In September 1971, inmates at one of America's most notorious prisons rioted and seized control of the Attica Correctional Facility in New York state.
The rebellion was prompted by long-standing complaints about overcrowding and systematic racism by prison guards. Several officers were taken hostage, some were badly beaten, one fatally.
Negotiations between the inmates and the authorities failed and state troopers stormed the prison shooting indiscriminately.
At least 39 people were killed, including nine of the hostages. Many others were injured.
Carlos Roche was a prisoner serving time for robbery and was caught up in the chaos.
Witness: The stories of our times told by the people who were there.
Go to next video: The BBC journalist assassinated with a poison-tipped umbrella