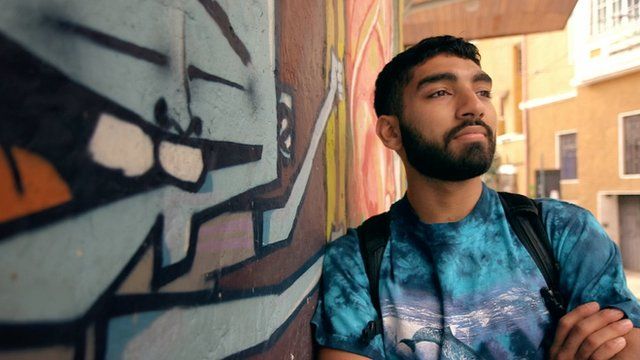 Video
The people who take ayahuasca in their search for truth
Mawaan Rizwan from London was brought up in a religious family but is no longer practising and feels detached from spirituality. He travels to Rio, Brazil, to see first hand if the ancient Amazonian hallucinogenic substance ayahuasca can help him connect to a higher power.
Ayahuasca's active ingredient DMT makes it an illegal Class A drug in the UK. But in Brazil, it's been legal for use in religious ceremonies since 1992.
The drug can cause nausea and vomiting, and it has been linked to deaths when used unsupervised. Ayahuasca has serious implications for those with mental health problems. And according to the UK's Talk to Frank website, it can even trigger these problems in those who are predisposed but unaware of it.
Watch Episode 2: Ayahuasca in Rio and Episode 1: Trip to the Mountains of BBC Three's two-part series Getting High for God? on BBC iPlayer in the UK.
Confidential advice about drugs can be sought through this helpline.
Go to next video: The people who take drugs to see God