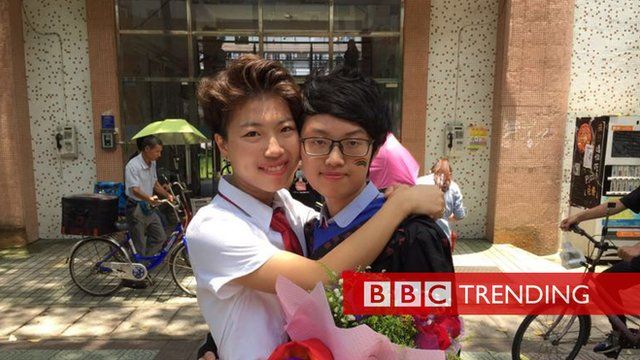 Video
A public proposal that went wrong
Huang Yang asked her girlfriend Wang Xiaoyu to marry her at a graduation ceremony at Guangdong University of Foreign Studies in China.
Same-sex marriage is not recognised in China and soon after the proposal, Xiaoyu was questioned by the University's party secretary.
"Last year, the University held a group wedding ceremony for 50 graduates and celebrated their love. But same-sex love was treated differently," Xiaoyu sighed.
The incident has divided public opinion on Chinese social media. The BBC has tried to contact the University but has not received a reply.
Video produced by Ruhua Xianyu and Alvaro A. Ricciardelli
For more videos subscribe to BBC Trending's YouTube channel. Or find us on Facebook.
Go to next video: The flag that sank the fleet