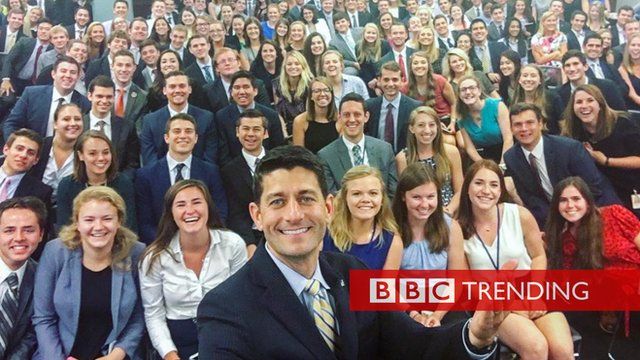 Video
'The least diverse selfie ever'
The US politician Paul Ryan has sparked a debate about diversity in Washington politics and "white privilege" after sharing a selfie with a group of interns.
Mr Ryan, who's the Republican Speaker of the House of Representatives, shared an image on Instagram with the caption "I think this sets the record for the most number of Capitol Hill interns in a single selfie."
But thousands have pointed out that the photo is dominated by white people.
Journalist: Anne-Marie Tomchak
Video journalist: Alvaro A. Ricciardelli
For more videos subscribe to BBC Trending's YouTube channel. Or find us on Facebook.
Go to next video: What will happen to Polish shops in the UK?