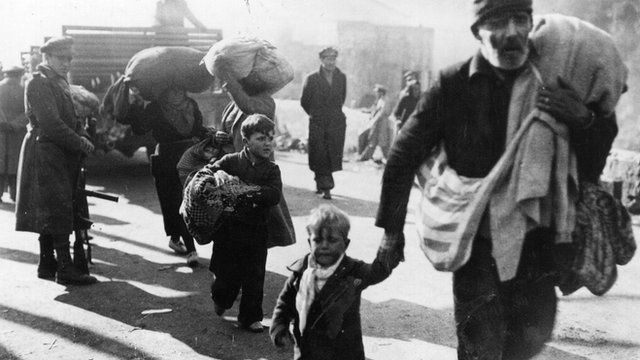 Video
The boy who found refuge in 1930s Britain and stayed for good
At the height of the Spanish Civil War, thousands of Basque children were evacuated from the north of Spain to safety in Britain.
In April 1937, General Franco asked the German Luftwaffe to carpet-bomb the historic Basque town of Guernica.
Hundreds of people died in an indiscriminate attack that caused international outrage and huge concern about civilians.
In Britain, volunteers raised money to send a ship to collect Basque child refugees. Herminio Martinez, then aged seven, was one of them.
He spoke to Witness about his memories of the evacuation and his life as a refugee.
Witness the stories of our times told by the people who were there.
Go to next video: Worst collision in the history of space flight