Media player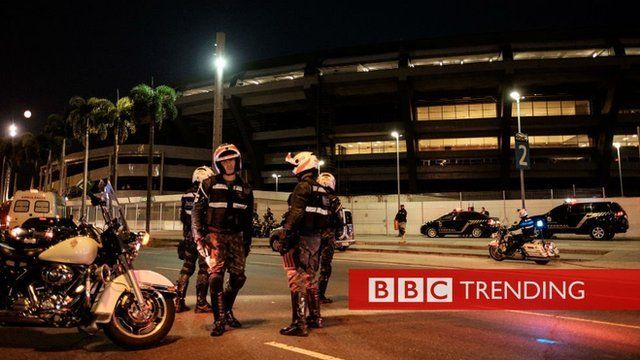 Media playback is unsupported on your device
Video
Brawling police, hell in Rio and other trends of the week
How Lady Gaga angered some of her Chinese fans and why Brazilian policemen made tourists arriving in Rio feel very unwelcome.
Find out about these stories in BBC Trending's weekly round-up of the social media stories of the week. You can also listen to our radio programme here.
Produced by Dmytro Zotsenko
Picture credits: Getty; Instagram/ladygaga; Reuters; YouTube/Patrika Uttar Pradesh; Imgur; Getty; Imgur; AP
For more videos subscribe to BBC Trending's YouTube channel. Or find us on Facebook.