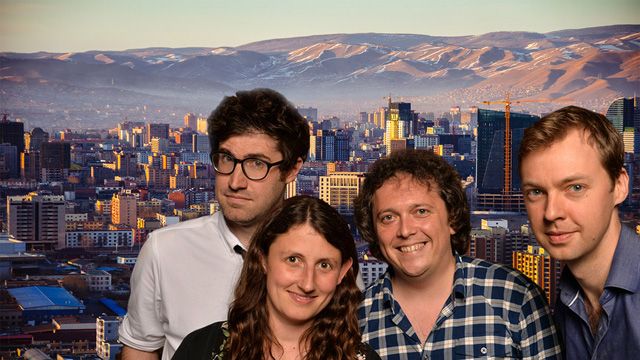 Video
Mongolia's letter swap
What have we learned from the news this week? For the No Such Thing as The News team - James Harkin, Andrew Hunter Murray, Anna Ptaszynski and Dan Schreiber (also the research team behind QI) - a few facts stood out more than others.
In Mongolia, there are thousands of streets named after Genghis Khan - pretty confusing for the postman. From next week, the entire country will change addresses. These are based on a system that labels each three square metres on the planet with a three-word phrase. At last people can get their post.
Find out what else caught the attention of the panellists on BBC Two's No Such Thing as The News.