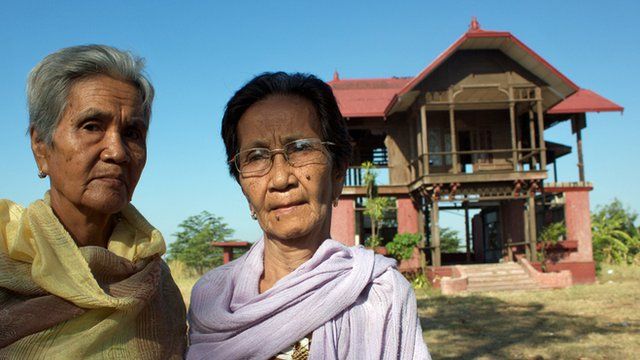 Video
Sisters return to the Red House where they were abused
Some 1,000 women became "comfort women" for Japanese soldiers in the Philippines during World War Two. Many more were raped. The survivors are still waiting for a full public apology and compensation from Japan's government.
This video contains graphic details which some readers may find disturbing.
Sisters Lita and Mileng were 13 and 15 years old when Japanese soldiers attacked their village Mapanique in 1944. Along with other village girls and women, they were taken to the Red House where they were raped.
They have lived their whole lives in the shadow of the Red House, which is now crumbling and has been put up for sale.
The house where the Philippines' forgotten 'comfort women' were held.
Our World: The Horrors of the Red House is on the BBC News Channel on 18 and 19 June at 21:30 GMT, and BBC World starting on 18 June (click here for transmission times).
Viewers in the UK can catch up on the BBC iPlayer.